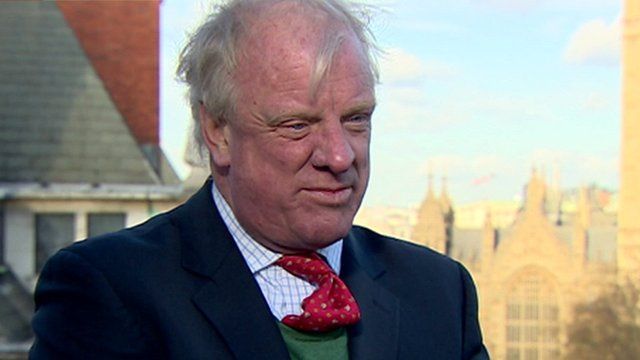 Video
MP: Being a committee chairman was 'boring'
Conservative MP Sir Edward Leigh tells BBC News that, as chairman of the Commons Public Accounts Select Committee, he had experienced some meetings that were "so boring".
He was speaking in defence of fellow Conservative Nigel Mills, who has apologised for playing mobile puzzle game Candy Crush Saga during a parliamentary committee hearing.
Pictures were published in the Sun newspaper of the MP playing the game on his tablet during the committee's session on pensions reforms.
Sir Edward said critics of Mr Mills should "get a life", recalling how he sometimes struggle to stay awake when he was a committee chairman.