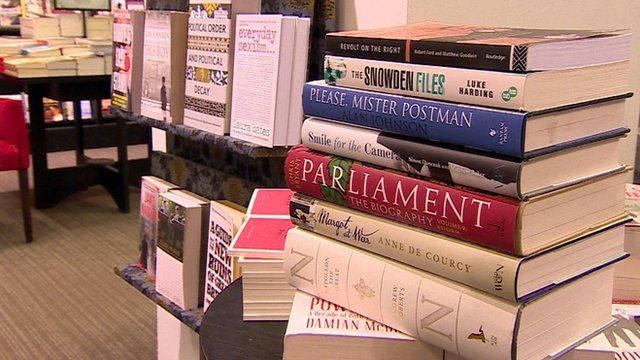 Video
MPs, journalists and academics in Political Book Awards
The nominations for the third annual Political Book Awards have been announced, with sitting MPs, journalists and academics in the running.
And these titles cover Napoleon, Edward Snowden, Cyril Smith, UKIP, Margot Asquith and the history of Parliament up to the 19th century.
In a Daily Politics film, Ellie Price tries to find out what the judges are looking for as she speaks to Tory MP Andrew Mitchell and journalist Yasmin Alibhai-Brown.
More: Follow @daily_politics on Twitter and like us on Facebook and watch a recent clip and watch full programmes on iPlayer
Go to next video: What makes a great political book?