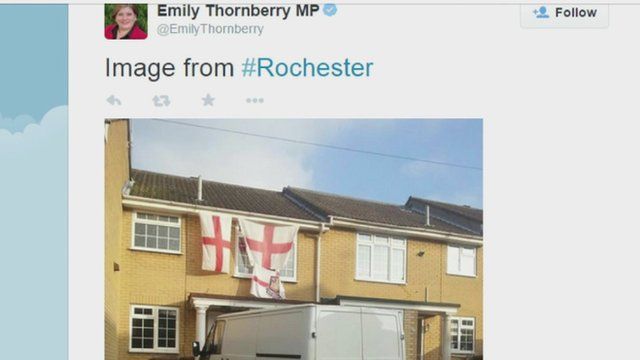 Video
General election hash tags, tweets and social media role
Election junkies may follow every electoral twist and gaffe on social media, and parties spend plenty of time promoting their own policies online and criticising opponents.
Many people know of an infamous van picture from the Rochester and Strood by-election which started as a Labour MP's tweet, but phrases such as tweet #indyref and #CameronMustGo may not mean much to everyone.
In a Daily Politics film reporter Adam Fleming has a run-down of some of the biggest political hashtags that have made the news, and some that did not.
More: Follow @daily_politics on Twitter and like us on Facebook and watch a recent clip and watch full programmes on iPlayer
Go to next video: Should one party or a coalition run UK?