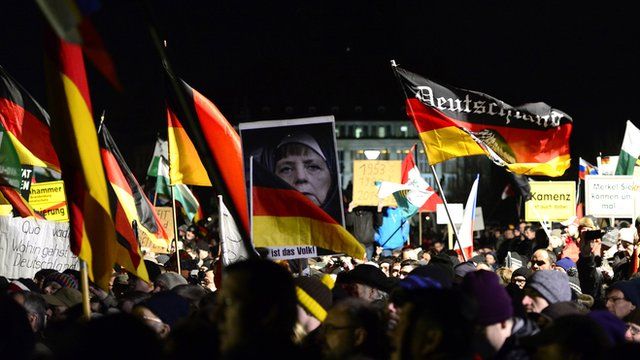 Video
German Pegida priest banned from representing church
A Catholic priest in Germany has been banned from giving sermons or representing the church after speaking at a Pegida rally.
Father Paul Spaetling, from the Diocese of Munster, told the rally that Europe had spent over a thousand years fighting against Islam.
He said that he did not agree that Islam had a place in the country, which the German chancellor had said.
Pegida protest against what they call the 'Islamisation' of Europe, and have been accused of xenophobia.
The spokesman for the diocese, Stephan Kronenburg, said Father Paul's simplistic view of history was "not compatible with the Christian message of love, kindness and inclusion".
Go to next video: Berlin vigil 'a rally for tolerance'