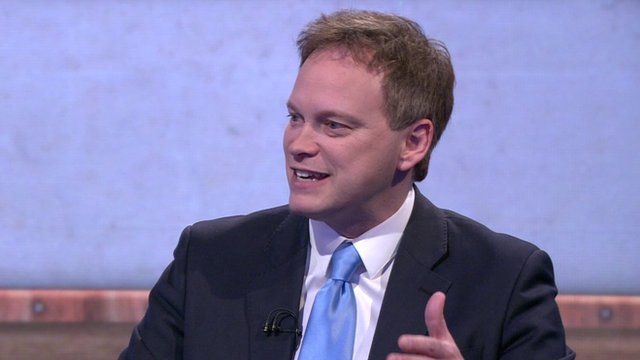 Video
Shapps: Seven-party TV debate plans 'look more sensible'
Conservative Party Chairman Grant Shapps has said proposals to include seven parties in pre-election TV debates 'make more sense'.
Speaking on the BBC's Sunday Politics programme, Mr Shapps said the new format "looked a lot more sensible" as the original plans had "excluded democratically-elected MPs".
Originally, broadcasters had put forward plans for TV debates which only involved the Conservatives, Labour, the Lib Dems and UKIP.
More: Follow @daily_politics on Twitter and like us on Facebook and watch a recent clip and watch full programmes on iPlayer
Go to next video: Green Party leader: 'I will do TV debates'