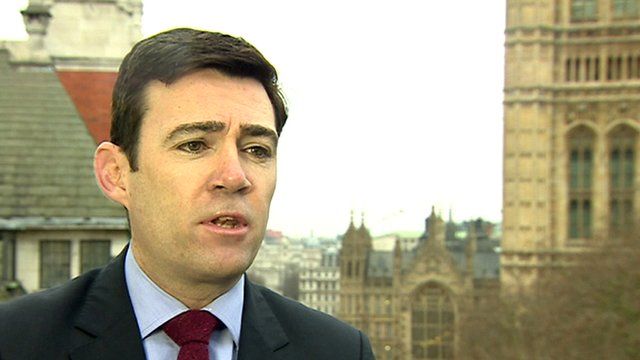 Video
Labour's Andy Burnham: 'Why were NHS crisis guidelines issued?'
New guidelines issued to NHS hospitals in the West Midlands over when they can call "major incidents" have prompted claims ministers are seeking to deter hospitals from declaring a crisis.
Hospitals must now meet 17 criteria, including checking community services have been "flexed" to support early patient discharge and available community capacity has been utilised.
NHS England has defended the move.
Speaking to the BBC's Norman Smith, Shadow Health Secretary Andy Burnham said it seemed "more about news management than patient safety".
He called on Health Secretary Jeremy Hunt to clarify why the new guidelines have been issued and whether patient safety has been put at risk because hospitals are deterred from declaring major incidents.
Go to next video: NHS in crisis - Labour's Burnham