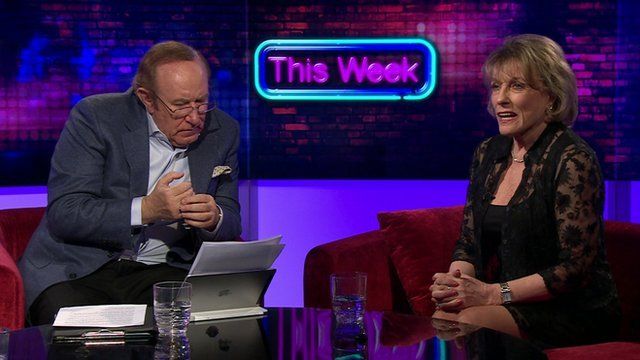 Video
Rantzen: Lipman comments 'incredibly insulting to Britain'
Esther Rantzen said Maureen Lipman's comments about thinking of leaving the UK over a rise in anti-Semitism were "incredibly insulting to Britain".
The television presenter said the actress was a friend, but the British people "rise with compassion" and had a desire to help.
Ms Rantzen was speaking to Andrew Neil, Alan Johnson and Michael Portillo in the week the 70th anniversary of the liberation of Auschwitz was commemorated around the world, and what it meant to be Jewish in the UK today.
Whole show on iPlayer (available for UK viewers for 12 months)
Go to next video: Auschwitz survivor's search for twin