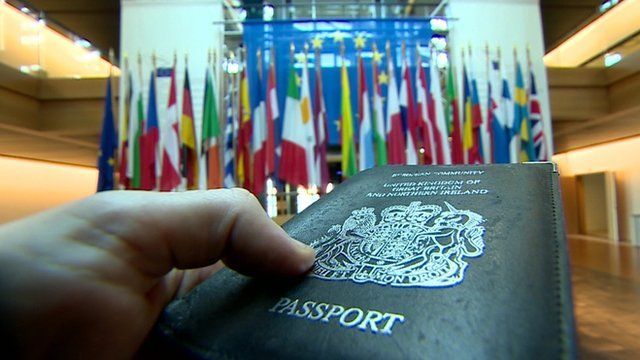 Video
Passenger Name Record: Sharing airline passenger details
MEPs have backed calls for all 28 EU member states to share information about airline passengers, an initiative known as the EU Passenger Name Record (PNR).
It had previously been blocked by MEPs on the grounds of civil liberties, but was back on the agenda after last month's attack on the offices of Charlie Hebdo in Paris.
Jo Coburn reports in a Politics Europe film from Strasbourg on how it would work, what information would be shared, and why some are opposed to the move.
More: Follow @daily_politics on Twitter and like us on Facebook and watch a recent clip and watch full programmes on iPlayer
Go to next video: European political week in 60 seconds