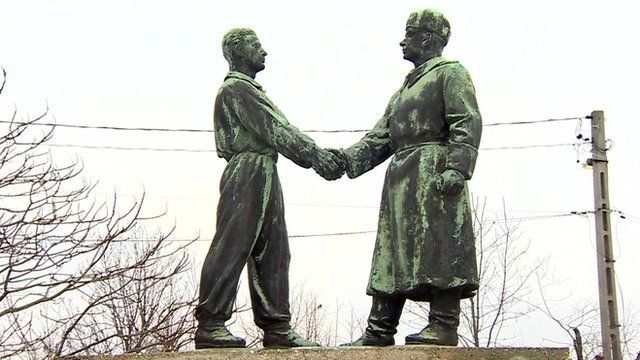 Video
Hungary's future links to Russia and the European Union
Vladimir Putin is visiting Budapest next week despite an agreement among EU member states not to hold bilateral meetings with the Russian president in response to the annexation of Crimea.
Hungary has been a member state since 2004, but critics say prime minister Victor Orban prefers to look east to his ally Putin than west to the EU.
In a film from the Meet the Neighbours series for Politics Europe, Adam Fleming reports from Budapest on the country's future direction.
Previous Meet the Neighbours films: Croatia and Germany and Denmark and Lithuania and Netherlands and
More: Follow @daily_politics on Twitter and like us on Facebook and watch a recent clip and watch full programmes on iPlayer
Go to next video: EU states set to share passenger details