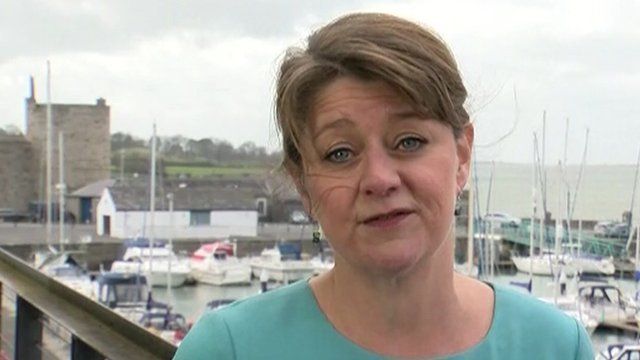 Video
Plaid conference: Leanne Wood on Wales independence bid
Plaid Cymru's leader has said there was "some way to go" before Wales had a referendum on independence.
Leanne Wood admitted "we've got a challenge", but claimed increasing support for more powers when Andrew Neil asked her about a 6% poll rating for breaking away from the UK.
She claimed Wales had a "third-rate devolution settlement, a third-rate financial settlement and there's no argument for that to continue".
Speaking from her party's spring conference in Caernarfon, the leader was asked what it would take for her party to work with a minority Labour administration at Westminster, and the SNP.
More: Follow @daily_politics on Twitter and like us on Facebook and watch a recent Politics Europe clip and watch full Politics Europe programmes on iPlayer
Go to next video: 'Great opportunity to rebalance power'