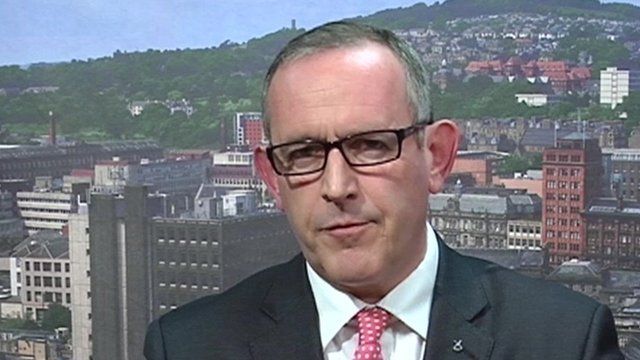 Video
Election 2015: SNP's Stewart Hosie on Labour coalition
The general election is not about Scottish independence, but the SNP is calling for "progressive change" over austerity, the NHS and Trident policy, said its deputy leader.
Stewart Hosie said his party was "being open and upfront" about its policies, and May's poll was about "holding Westminster's feet to the fire".
He told Jo Coburn on the Daily Politics that a formal coalition with Labour was the "least likely outcome".
Asked about the future for Alex Salmond, bidding to return to Westminster as an MP, Mr Hosie said: "I think the last thing the ex-first minister would want to do would be to lead the Westminster group."
More: Follow @daily_politics on Twitter and like us on Facebook and watch a recent Politics Europe clip and watch full Politics Europe programmes on iPlayer