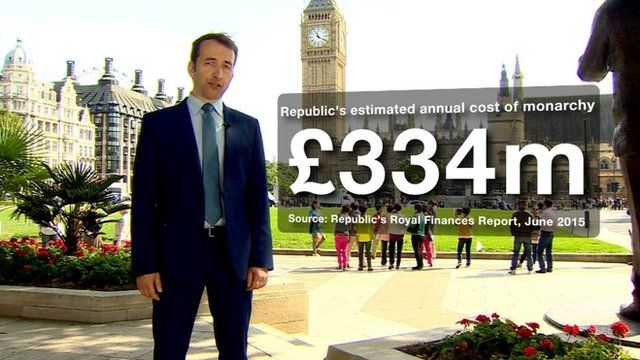 Video
Queen: Republic's Graham Smith wants end of monarchy
On Wednesday, Queen Elizabeth ll becomes the longest-reigning British monarch in history, and many are sure to celebrate the milestone.
But that list will not include Graham Smith, a campaigner from the group Republic, which campaigns for the abolition of the monarchy and calls for a directly-elected head of state.
He said the monarchy was "wrong for pragmatic, principled and political reasons".
In a personal film for the Daily Politics - which he will debate on air around Wednesday 12:40 BST on BBC2 - Mr Smith claimed the monarchy costs the UK £334m each year.
More: Follow @daily_politics on Twitter and like us on Facebook and watch a recent clip and watch full programmes on iPlayer
Go to next video: 'The Queen is above politics'