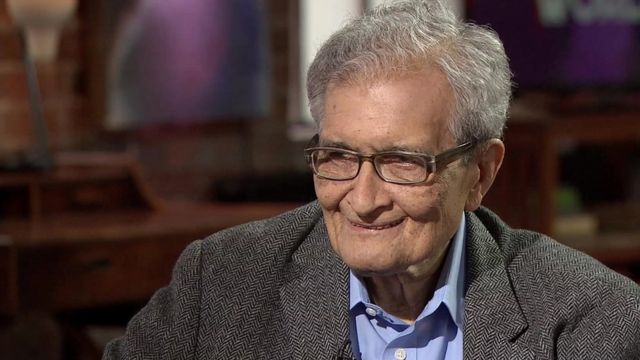 Video
Nobel Prize-winner Amartya Sen on Brexit and Modi
Professor Amartya Sen won the Nobel Prize for Economics in 1998 and designed the UN Human Development Index. He's a leading philosopher and has written about identity politics, including in his native India.
He has been speaking to Emily Maitlis on This Week's World, covering topics such as the EU referendum - where he warns that Europe could see the UK as a "jilted suitor" after a vote to leave. He also spoke out about politics in his native India, calling on Prime Minister Narendra Modi, who represents the Hindu nationalist BJP, to be more inclusive.
This Week's World is broadcast on Saturday 4th June at 16:20 on BBC2 and 17:20 on BBC World News.