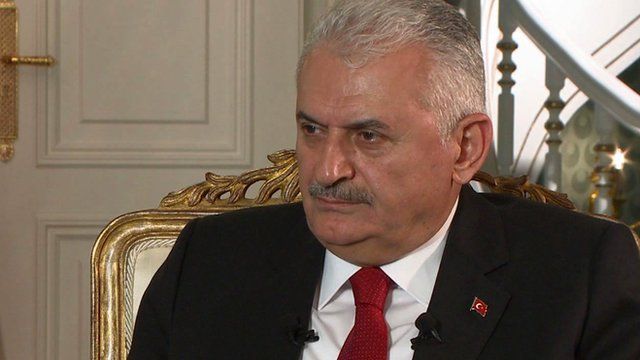 Video
'May God help him' - Turkey's PM on Johnson
Conservative MP Boris Johnson, made an "unfortunate statement" when he used Turkey's accession to the European Union negatively in posters during the UK referendum, the prime minister of Turkey has told BBC HARDtalk's Zeinab Badawi.
Speaking before Mr Johnson had been appointed UK foreign secretary, Prime Minister Yildirim said: "Turks aren't a threat for Europe. It's a big nation that will take over a big portion of burden from Europe."
Asked what he would say to Mr Johnson, the prime minister said: "May God help him and reform him, and I hope he won't make any more mistakes and tries to make it up with the Turks."
You can see the interview in full at these times on BBC World News and the BBC News Channel and after transmission on BBC iPlayer (UK only).