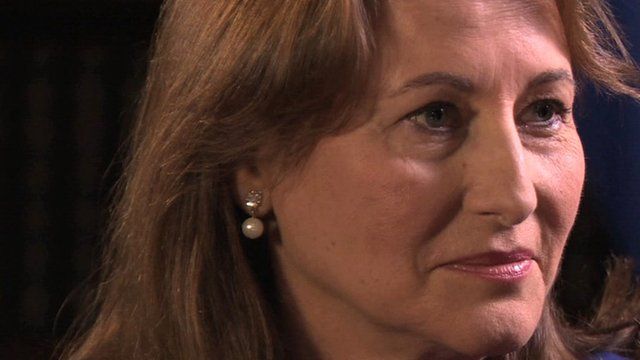 Video
We won't make Cameron's mistake, says Segolene Royal
France will not have a referendum on whether the country should leave or remain in the European Union, the French Environment and Energy minister, Segolene Royal, has told BBC HARDtalk.
Asked whether this was undemocratic, Ms Royal said the question should not be about whether the country should stay or leave the EU, it should be about what sort of Europe you want, what the values are and what it does.
"Then you could have a democratic debate in a country, to find out what citizens want from Europe," she said.
The UK's vote to leave the European Union has seen far-right parties demanding referendums in other member states.
France's National Front leader Marine Le Pen has said that the French must now also have the right to choose, while Dutch anti-immigration politician Geert Wilders and Italy's Northern League have also called for referendums.
Watch the interview in full at these times on BBC World News and the BBC News Channel and after transmission on BBC iPlayer (UK only)
Go to next video: EU leaders will 'blame' UK PM Cameron