Media player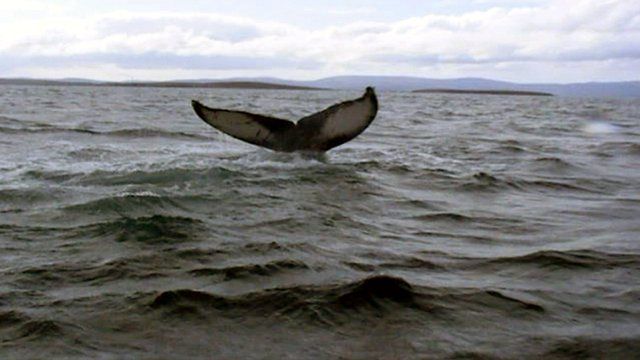 Media playback is unsupported on your device
Video
Skipper frees 40ft humpback whale
The skipper of a sight-seeing boat in Orkney has been hailed for his bravery after jumping into the water to save a humpback whale.
The boat carrying a group of wildlife-watchers came across the 40ft animal which had become entangled in discarded fishing ropes.
Skipper Magnus Spence donned his scuba gear and got into the water to cut the animal free.
It then swam off, apparently unharmed.
Footage: YouTube