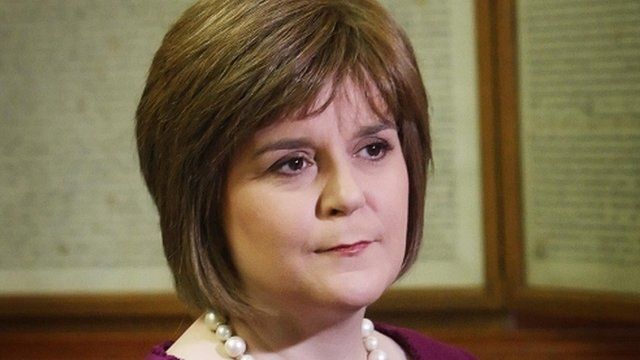 Video
Health secretary Sturgeon reassures public over Legionnaires' outbreak
Scotland's Health Secretary Nicola Sturgeon says the risk to the general public of contracting the deadly Legionnaires' disease is low.
She gave her reassurances following an outbreak of the disease in Edinburgh which has seen the death of one man and the hospitalisation of 30 others.
Ms Sturgeon said everything was being done to identify the source of the outbreak.
She told BBC Scotland's Good Morning Scotland programme: "Over the next few days we will be ensuring that the public has all the right information. The message to the public is firstly that the risk to the general population is low.
"Clearly, as with many conditions, there is a higher risk with people who have underlying health conditions. But anybody who is worried about symptoms who think they may have cause for concern is advised to contact NHS 24 or their GP as quickly as possible."