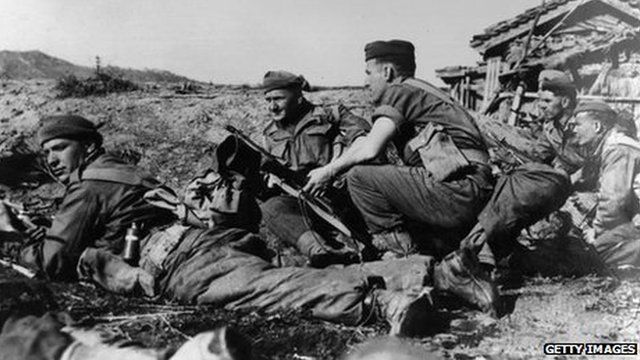 Video
Forgotten fallen of Korean 'should be remembered'
Calls have been made for Scottish councils to update local war memorials and include the names of soldiers killed in conflicts since 1945.
One such conflict was the Korean war of 1950 to 1953 when thousands of young Scots fought, many losing their lives.
The British death toll was greater than those in Afghanistan, Iraq and the Falklands combined, yet today the war in Korea is largely forgotten.
Few of those who died are remembered in the nation's war memorials.
BBC Scotland's Jackie Bird has been investigating why not.
Watch BBC Scotland Investigates: Scotland's Forgotten War on BBC1 Scotland on Monday 9 July at 22:35