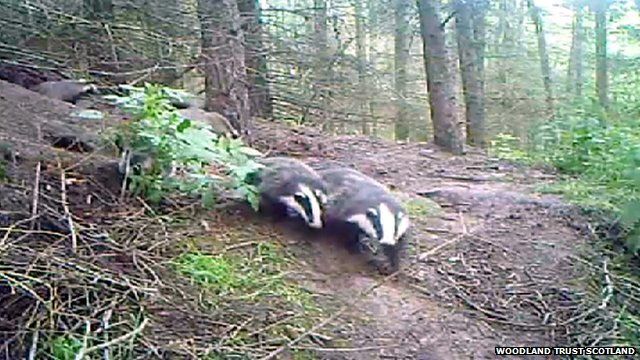 Video
Footage of baby badgers at play
Wildlife experts say there are hopes the relatively mild winter has been good news for Scotland's badgers, with higher than usual numbers of cubs being born this year.
These pictures show a family or "clan" with a total of five cubs at a secret location in a wood owned by Woodland Trust Scotland.
Badgers usually have no more than three cubs, but numbers fell sharply following severe winter weather in previous years.
The Scottish Wildlife Trust (SWT) say badgers prosper in warm, wet conditions and this summer has been ideal.
But the SWT has warned crimes against badgers in some parts of Scotland remain at unacceptably high levels.
Footage courtesy of Woodland Trust Scotland