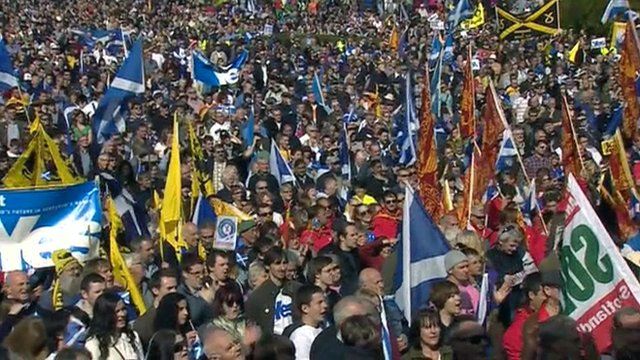 Video
Scottish independence: Marchers rally in Edinburgh
Thousands of people gathered in Edinburgh at the weekend for a march for independence.
The rally was staged under the banner Independence for Scotland and is not part of the official Yes Scotland campaign.
Several leading figures in the independence campaign attended as the event aimed to build support ahead of the referendum.
With annual marches planned until the vote it could become a significant staging post in the two year campaign.
BBC Scotland's Andrew Kerr followed the marchers.