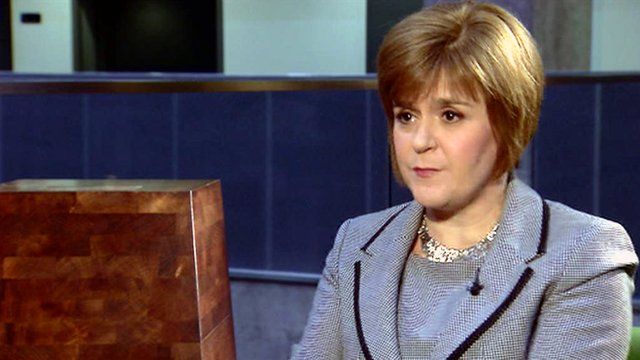 Video
Nicola Sturgeon: Alex Salmond 'very clear' over EU legal advice
Deputy First Minister Nicola Sturgeon has defended Alex Salmond's account of whether he received legal advice on Scotland's position in the European Union.
The first minister has denied claims that he lied about whether the Scottish government had received the advice.
Opposition parties claim Mr Salmond told the BBC's Sunday Politics in March that such advice existed when it did not.
However, Mr Salmond insists he was speaking in general terms in the interview and that he did not claim that the specific advice existed.
On Newsnight Scotland, Gordon Brewer asked Ms Sturgeon to explain why the first minister told Andrew Neil he had taken legal advice on an independent Scotland's entry to the EU.