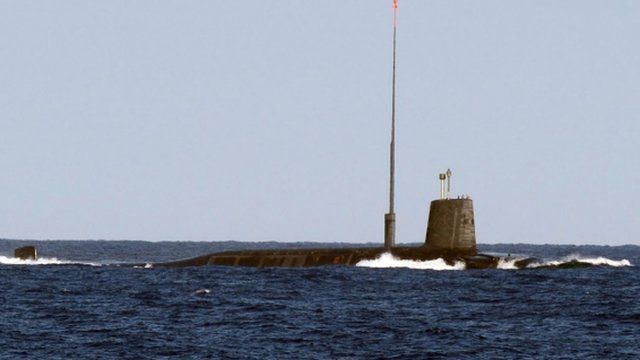 Video
Don't play games with Trident, says UK minister Philip Hammond
Defence Secretary Philip Hammond has said it would be "irresponsible" to get rid of the UK's nuclear deterrent.
He was speaking on BBC Radio Scotland's Good Morning Scotland programme ahead of announcing a £350m investment into the project which will replace Trident, based at Faslane on the Clyde.
Tory minister Mr Hammond said: "The plans that we have now will take us well into the second half of this century.
"You can't say with any certainty today who will be threatening us in 20, 30, 40 or 50 years' time.
"That is why it is so irresponsible to play games with a strategic deterrent like the UK nuclear deterrent.
"It is there to protect our nation, all the people of the UK, against any threat, whether it comes from another major power, or whether it comes from a rogue nuclear state, or whether it comes from a terrorist group."
The UK government has promised a further £350m for design work on a possible replacement for Britain's Trident nuclear-armed submarines.
Defence Secretary Philip Hammond, who is to visit the Faslane navy base on the Clyde, said the move would create 1,200 jobs.