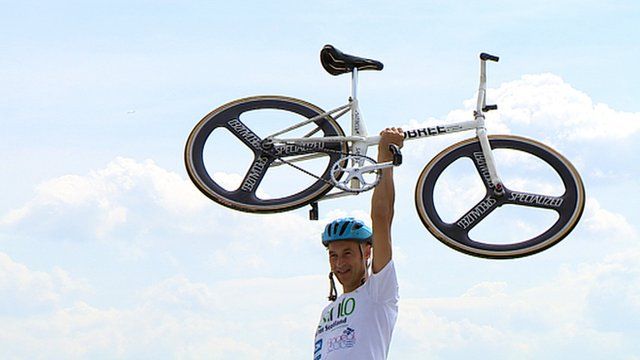 Video
Flying Scotsman Graeme Obree takes on a new world record
Scottish world champion cyclist Graeme Obree will attempt to set a new world record, 20 years after he set his last one.
The Flying Scotsman set a new one-hour cycle distance world record 20 years ago on "Old Faithful", the famous bike he built himself.
The bike is normally on display but Graeme will be riding it at the Riverside Museum, in Glasgow, to promote a cycling event in September.
Graeme will try to set a new cycling speed record in Nevada in September. He has built a new self-made bike which he has called "The Beastie".
"The Beastie looks like an anorexic dolphin and I'm inside it," he told BBC Radio Scotland's Gary Robertson.