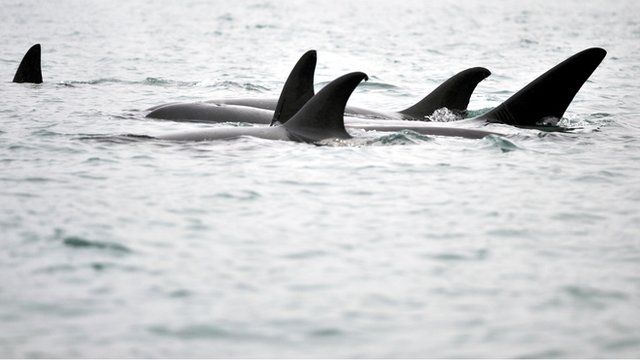 Video
Shetland family: 'We could smell the killer whales' breath'
A family have told how they got close enough to smell the breath of a pod of killer whales off the coast off Shetland.
Laura Crawford was baking a cake for her daughter's birthday when she saw a pod of orcas in the bay below their cottage.
Her husband Euan was at the bus stop with children Ryan and Elsie on their way to the cinema.
Euan and Laura told BBC Good Morning Scotland how an impromptu trip on the family's 19ft boat took them close, very close, to the pod of killer whales.
Euan said the family could feel their mist on their faces and smelled the whales' "fishy breath".
See how close the family got to the orcas in this footage shot by John Moncrieff.
Go to next video: Killer whales play near family's boat