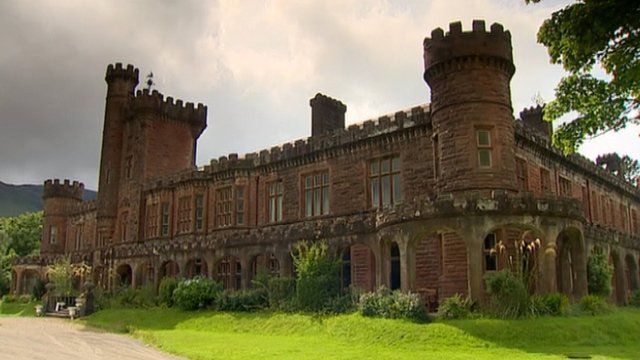 Video
Behind the doors of Kinloch Castle
Efforts have been stepped up to secure funding to safeguard the future of Kinloch Castle on the Isle of Rum.
Islanders have been working with Scottish Natural Heritage, the castle's owners, to find new uses for the historic building.
The castle has remained largely unaltered since it was built at the end of the 19th Century as a luxurious hunting lodge by a wealthy Edwardian industrialist.
Sir George and Lady Monica Bullough created a grand residence, famed for its luxurious furnishings and unlikely technical innovations.
BBC Scotland's environment correspondent David Miller has been given a tour of the castle and its more unusual peculiarities.