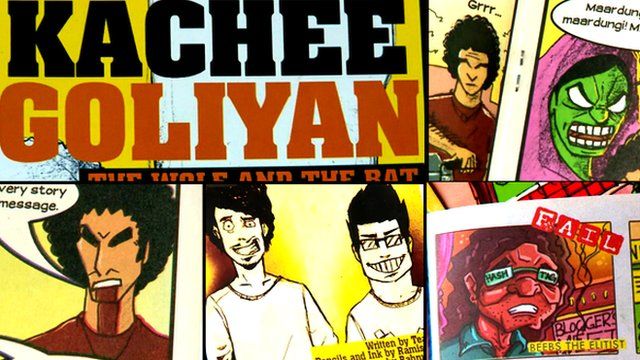 Video
Queen's Baton Relay: Pakistan's new comic book heroes
As the Queen's Baton Relay reaches Pakistan presenter Mark Beaumont meets the creators of the Kachee Goliyan - the country's first mass-produced comic book.
Touted at Pakistan's answer to Beavis and Butthead, it is the brainchild of friends, Ramish Safa and Nofal Khan. The pair conceived the idea during their long commute to university and started to produce the work in 2011.
The stories follow lead characters JC and Sufi, two street smart teenagers tackling everyday issues in their own unique way.
In the past two years, Kachee Goliyan has quickly gathered momentum online and in print and is very popular with students.
Go to next video: The baton in Bangladesh