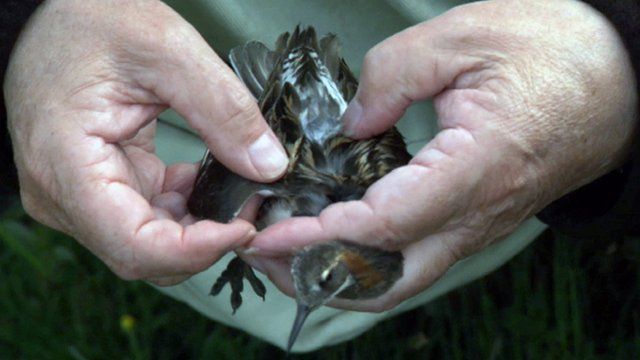 Video
Tag uncovers Shetland bird's 16,000 mile winter migration
Scientists have discovered that one of Scotland's rarest breeding birds flew 16,000 miles from its home in Shetland to spend winter in the seas off the coast of Peru.
The journey is thought to be one of the world's greatest journeys undertaken by migrating birds.
The male red-necked phalarope, which is smaller than a starling, was fitted with a geotag tracking device. Conservationists were able to recover the tracker when the bird returned to Shetland in summer 2013.
Malcie Smith, of RSPB Scotland said: "We are freezing up here in Shetland and it is quite nice to think of our red necked phalaropes bobbing about in the warm tropical waters of the Pacific."
Go to next video: Wet weather alters bird migration