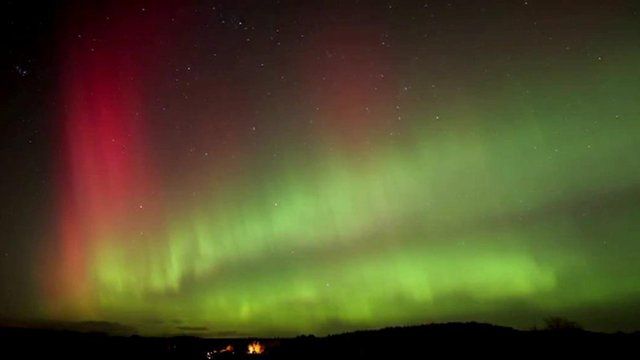 Video
Watch the aurora borealis light show over Scotland
Photographer Graeme Whipps used time-lapse photography to capture the aurora borealis on Thursday.
The first sequence shows the Northern Lights over Chapel of Garioch, near Inverurie. The second sequence recorded the light show over Banchory.
Mr Whipps took the first photo around 17:45 and the last at 22:10: "It is certainly the biggest display I've seen in Aberdeenshire with clear skies", he said.
Stargazers across the UK reported seeing the light show which is caused by charged atomic particles from the sun colliding with the earth's atmosphere.
Footage: Graeme Whipps
Go to next video: Aurora borealis lights up skies