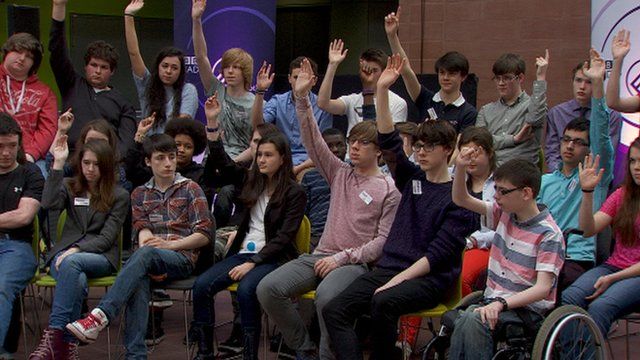 Video
Scottish independence: Generation 2014 referendum debate
There are six months to go until voters in Scotland go to the polls in the referendum on Scottish independence.
A group of 50 young people, who will be voting for the first time, have come together as Generation 2014 to share their views on what Scotland will be like in the future.
The Generation 2014 panel put their questions to Scottish Labour MP Jim Murphy, who is UK shadow International Development Minister and who represented Better Together, and SNP MSP Humza Yousaf, Scottish Minister for External Affairs and International Development, who was there for the Yes campaign.
The topic of university tuition fees proved to be a popular talking point among the panel.
A single question will be asked on 18 September: "Should Scotland be an independent country?"