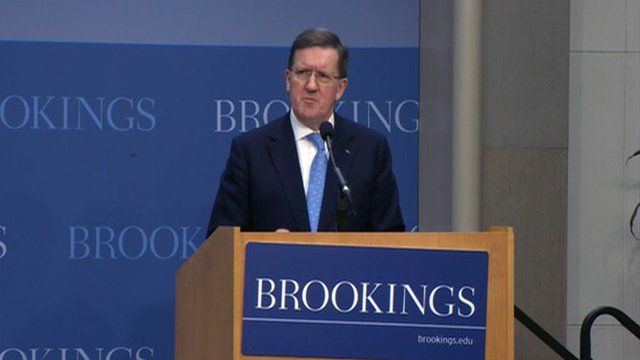 Video
Scottish independence: Lord Robertson on 'cataclysmic' Yes vote
Lord Robertson, the former Secretary General of Nato, has said that Scottish independence would have a cataclysmic impact on Western security.
Mr Robertson made the remarks during a speech in the US when he referred to a "debilitating divorce" after a Yes vote in September, which would threaten global stability.
In 2012 the SNP passed a resolution stating that an independent Scotland should seek non-nuclear membership of Nato.
Deputy First Minister Nicola Sturgeon described Mr Robertson's comments as "rather ridiculous" and said an independent Scotland would make a hugely positive contribution to the world.
BBC Scotland political correspondent Glenn Campbell reports.