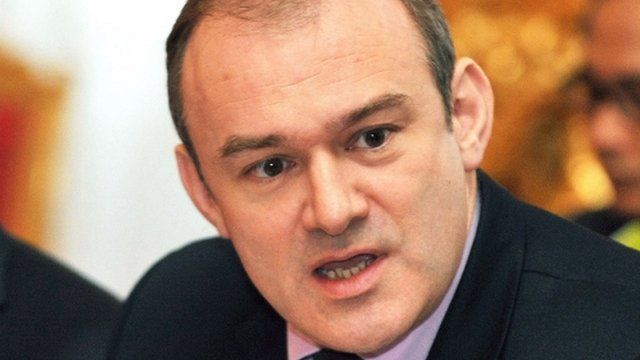 Video
Scottish independence: Minister Davey says 'energy benefits would go'
UK Energy Secretary Ed Davey said a post-independent Scotland would lose the benefits of a single UK energy market.
He was speaking to BBC Radio Scotland's Good Morning Scotland programme ahead of the publication of a UK government document on the future of energy in the event of Scottish independence.
Mr Davey explained: "I think Britain's single energy market - where we are integrated as we are now, where energy flows across the border very easily - that makes our energy more secure, it keeps costs down and it will enable us to go green, to go low carbon. Split that up and all those benefits go.
"As secretary of state for energy and climate change for the whole of the UK, I really care about what is happening in Scotland. If I am no longer secretary of state for energy in Scotland I have to put the interests of consumers in England and Wales and Northern Ireland first."
Go to next video: Ewing: 'UK government is scaremongering'