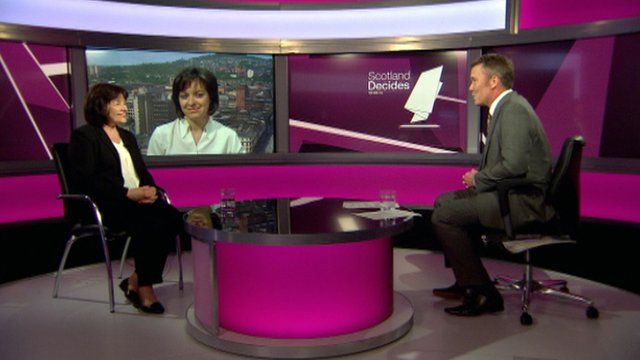 Video
Scottish independence: Jeane Freeman and Jenny Marra answer your questions
Jeane Freeman of Women for Independence and Labour MSP Jenny Marra have been answering your questions in a BBC Scotland independence referendum webcast.
BBC Scotland's Bill Whiteford put readers' questions on undecided voters, childcare and defence to the guests.
Scotland's electorate will go to the polls on Thursday, 18 September to vote in the independence referendum.
They will be asked the single yes/no question: "Should Scotland be an independent country?"