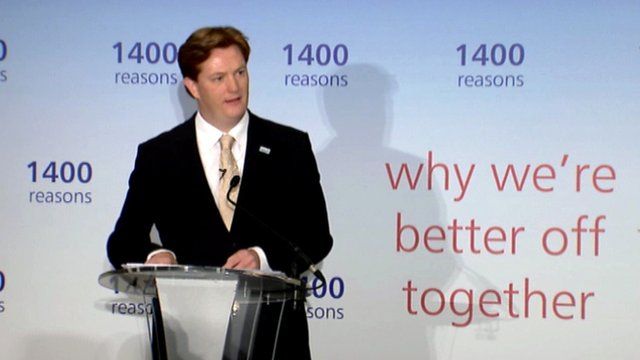 Video
Scottish independence: Alexander claims £1,400 'UK dividend'
Danny Alexander has claimed there are financial benefits of Scots of remaining within the United Kingdom, describing them as the "UK dividend".
The Chief Secretary to the Treasury said the "costs of setting up a new state, the unfunded policies, declining oil revenues, an ageing population" could be avoided by staying within the UK, and were worth £1,400 to each person in Scotland each year for the next 20 years.
His figures have been rubbished by Scottish First Minister Alex Salmond, who said they had been "blown to smithereens" by an academic who accused the Treasury of "grossly misrepresenting" his research.