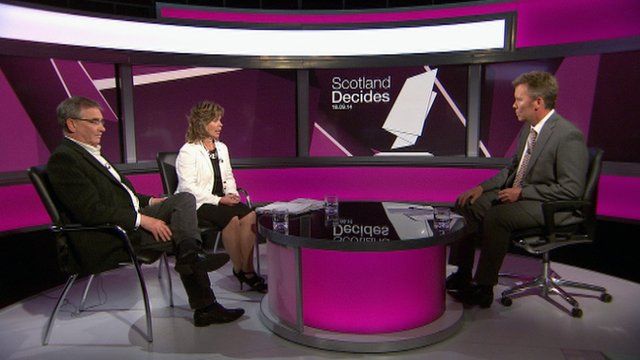 Video
Scottish independence: Brian Wilson and Michelle Thomson answer your questions
The campaign period in the Scottish independence referendum has begun.
In 16 weeks' time, voters in Scotland will have decided whether the country remains within the UK or establishes itself as an independent state.
In the latest BBC Scotland webcast former Labour minister Brian Wilson and Michelle Thomson, of Business for Scotland, have been putting the case for and against staying with the Union.
Scotland's electorate will go to the polls on Thursday 18 September to vote in the independence referendum.
They will be asked the single yes/no question: "Should Scotland be an independent country?".