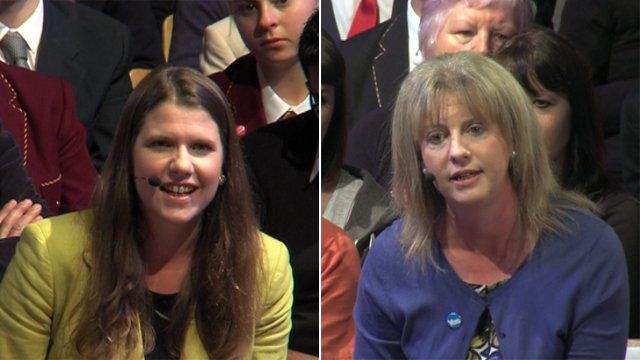 Video
Scottish independence: Currency clash in independence debate
Both sides in the referendum campaign have clashed again on the currency an independent Scotland would use.
The UK government minister Jo Swinson has said it would be "catastrophic" for a potentially new state to refuse to pay its share of the national debt if a currency union was refused by Westminster.
She told a lively BBC Radio 5 Live debate, also broadcast on TV, that it would be hugely irresponsible of an independent Scotland and said it was "wishful" thinking by the Yes campaign that it would be allowed to formally share the pound.
The Scottish government minister Shona Robison said the Yes campaign was "absolutely confident" a currency union would happen and insisted that if that was not permitted, Scotland would be "debt free."