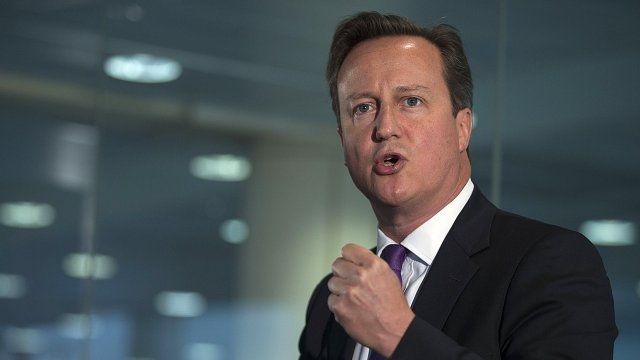 Video
Scottish independence: Cameron would be 'heartbroken' in Yes vote
Prime Minister David Cameron says he would be "heartbroken" if Scotland votes in favour of independence in next week's referendum.
Speaking in Edinburgh, Mr Cameron said: "I care far more about my country than I do about my party.
"I would be heartbroken if this family of nations that we've put together, and that we've done such amazing things together, if this family of nations was torn apart."
The leaders of the three main political parties are in Scotland making a last-minute attempt to try to persuade voters to keep Scotland in the UK.
David Cameron, Ed Miliband, and Nick Clegg are all missing Prime Ministers Questions to campaign for a No vote.
First Minister Alex Salmond said: "What we're seeing today on the other side is team Westminster jetting up to Scotland for the day because they are panicking in the campaign".
Go to next video: Cameron puts union before 'effing Tories'