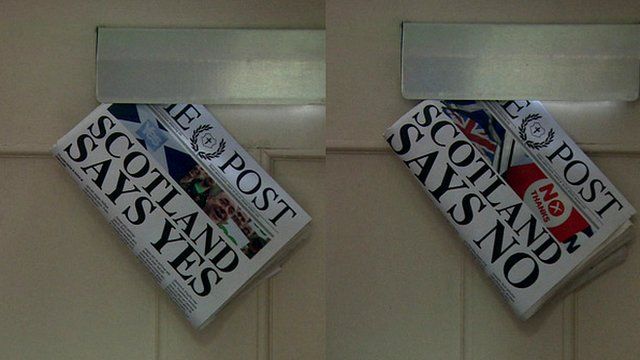 Video
Scottish independence: Political storm brewing over result
When David Cameron vetoed Alex Salmond's plan to put Devo Max on the ballot paper, he then promised there would be new powers for Scotland but they would only be revealed in the event of a No vote.
But as the opinion polls tightened the No campaign panicked and that decision was changed.
Cameron, Clegg and Darling then signed a pledge to give Scotland more powers and more freedom to spend on the NHS but that went down badly just about everywhere else in the UK.
As Newsnight's Allegra Stratton reports, a huge political storm is about to blow up, regardless of the referendum result.
Go to next video: Winds of change for north-east England?