Media player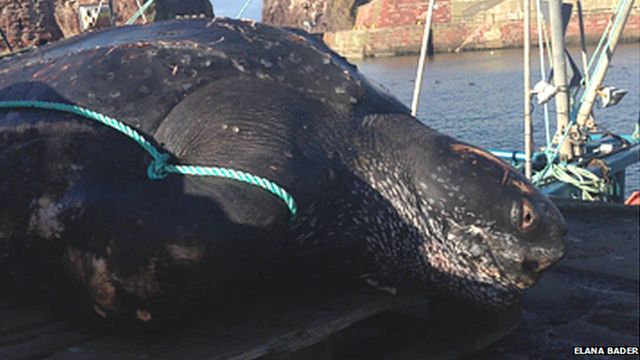 Media playback is unsupported on your device
Video
Fourth leatherback turtle dies off Scotland
Marine experts have carried out a post-mortem examination on a fourth leatherback turtle that died off the coast of Scotland.
A fisherman found the 6ft-long leatherback turtle tangled in creel ropes, off the coast of Dunbar, on Thursday.
The 350kg turtle is the fourth to have been found around Scotland in October.
Turtles have been found around the Isle of Skye, the Isle of Coll and Sutherland.