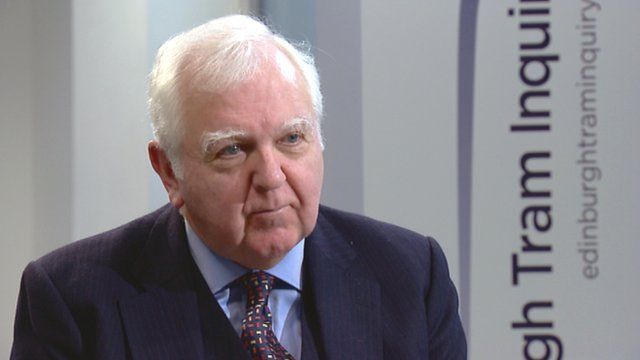 Video
Edinburgh Trams inquiry: 'People refused to co-operate'
The man who has been leading the public inquiry into the Edinburgh trams fiasco has told BBC Scotland key figures refused "point blank" to co-operate.
In his first broadcast interview since the start of the inquiry, Lord Hardie pledged his investigation would be tough and effective.
The Scottish government announced in November that the inquiry was to be given the power to compel witnesses to participate.
Lord Hardie told BBC Scotland's transport correspondent David Miller: "Our preliminary investigations, contacting people who we thought might be of assistance, threw up the problem.
"Some people refused point blank to co-operate, others just didn't answer letters.
"It became clear to me that if that persisted then the whole process could be frustrated and certainly take a period of time that was unacceptable to me."
Go to next video: The melodrama of Edinburgh's trams