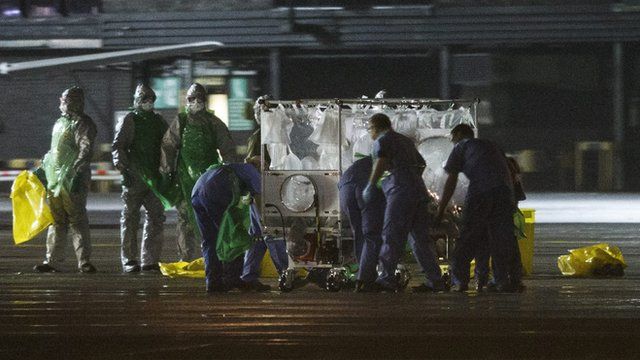 Video
Ebola nurse Pauline Cafferkey 'was prepared for the risks'
A health care worker from Scotland who was diagnosed with Ebola after returning from Sierra Leone has been named as Pauline Cafferkey.
The associate public nurse at Blantyre Health Centre had volunteered to work for the charity Save the Children at a UK-built treatment centre in West Africa.
She spoke to BBC Radio's Good Morning Scotland programme on 22 November, the day before she left, about her reasons for going to Sierra Leone.
She said she was prepared for the risks, and added: "For me it was kind of a natural thing, I couldn't think of any reason why not to go."
Go to next video: Ebola convoy arrives at Royal Free