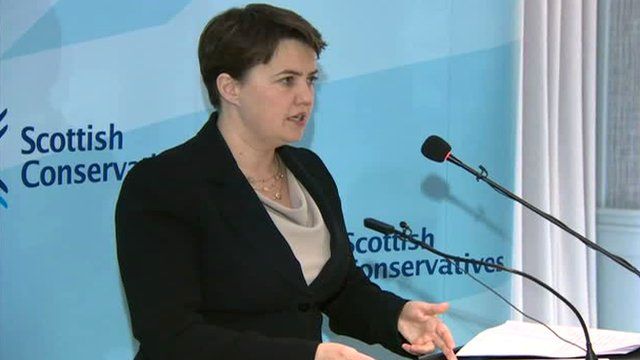 Video
Election 2015: Salmond as deputy PM scares Ruth Davidson
The New Year brought the start of campaigning for the 2015 general election in May.
BBC Good Morning Scotland is speaking to the leaders of the political parties in Scotland in a series of interviews.
Ruth Davidson, leader of the Scottish Conservative Party, told the programme that only a vote for her party would preserve the Union: "Ed Miliband is weak. He's a weak leader that can't control his own party.
"The idea of Ed Miliband as prime minister with, I don't know, Stewart Hosie, Alex Salmond, as deputy prime minister scares the bejesus out of me. I don't think Ed Miliband would stand up to the concessions that Alex Salmond would wring from him."
Go to next video: Rennie unfazed by 'opinion polls'