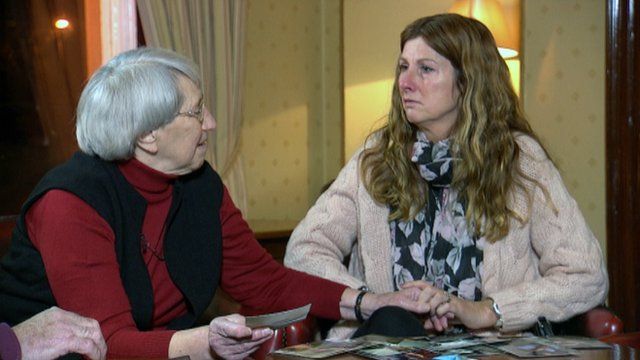 Video
Lockerbie families' comfort for flight MH17 parents
Malaysian Airlines flight MH17 from Amsterdam to Kuala Lumpur crashed in a rebel held area of Ukraine on 17 July 2014. None of the 283 passengers survived.
BBC Scotland's Eòrpa has travelled to the Netherlands to meet the family of some of those who died and to help passengers' families meet some of those affected by an earlier tragedy, the Lockerbie disaster.
Silene lost her son Bryce and his girlfriend Daisy when flight MH17 was shot down in the Ukraine: "It has been five months since I've seen them. You haven't seen your daughter in 26 years. When I think of that it drives me crazy."
John Mosey, who lost his daughter when flight Pan Am 103 crashed in Lockerbie, has words of comfort for her: "It will get easier. Slowly, for us the second year was worse for us, in some ways, and then it started to get easier."
Lisa Mosey: "You just feel such pity and sympathy for the people. You feel you want to go and hug them and you want to do something for them."
Watch Eòrpa on Wednesday, 21 January, on BBC ALBA at 20:30 and on Saturday, 24 January, on BBC Two Scotland at 18:00. The programme will also be available on BBCiPlayer after transmission.
Go to next video: MH17 victims remembered in Amsterdam