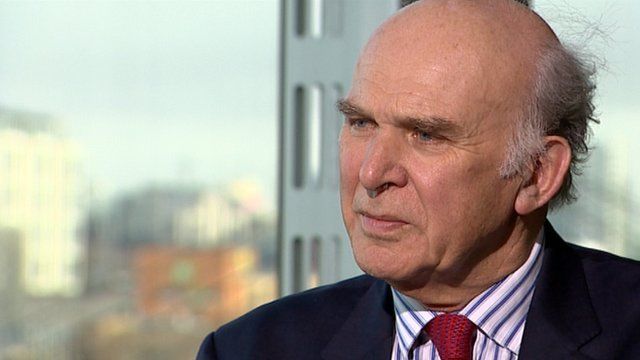 Video
Vince Cable says 'no question over energy security'
Business Secretary Vince Cable has denied Nicola Sturgeon's claim that closing Longannet power station could threaten Scotland's energy security.
The First Minister had demanded assurances from David Cameron on the security of Scotland's electricity supplies following a BBC Scotland disclosure that the coal-fired power station in Fife is facing a renewed threat to its future.
Mr Cable told BBC Scotland's David Henderson there is "no question over energy security" adding: "If there's a period in which Scotland imports energy there's no reason why that should be disrupted as Britain has very diverse sources of energy".
Go to next video: Longannet investment could save jobs