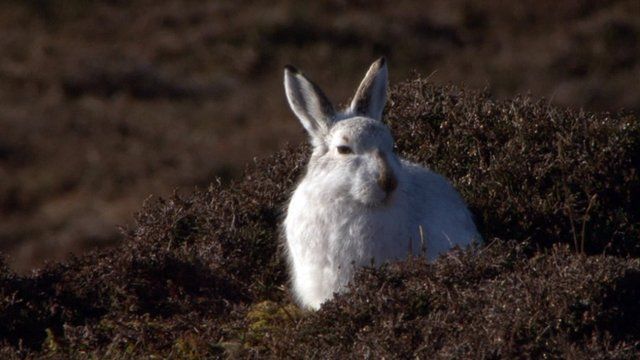 Video
Call to rethink hare culling
Environmental groups are calling on the government for a moratorium on the culling of mountain hares on grouse moors.
They say the animals are being culled on a large scale across Scotland and time is needed to assess the impact of such culls.
Gamekeepers and landowners argue the move would be environmentally irresponsible.
Mountain hares are Britain's only native hare and are protected against indiscriminate methods of killing under the European Union's Habitats Directive.
Tim Baynes, director of the Scottish Moorland Group, part of Scottish Land and Estates, and Simon Jones from the Scottish Wildlife Trust have been speaking to BBC Scotland.