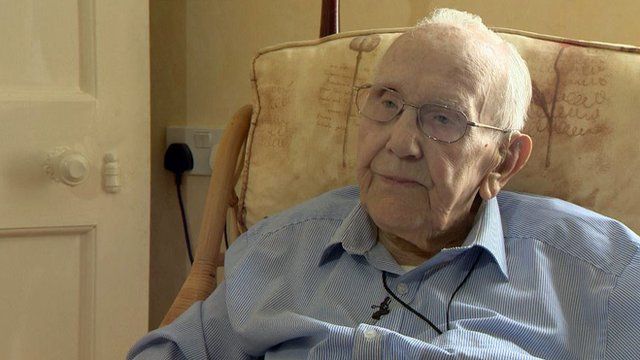 Video
Former Japanese POW: 'I was determined to survive'
On the 70th anniversary of the bombing of Hiroshima, a former Japanese POW recalls the battle for survival and living to tell the tale of the bombing of Nagasaki.
Alistair Urquhart was captured during World War Two and sent to work on the Burma-Siam railway.
Treated as slave labour, a chisel and hammer were the only tools to work through solid rock at Hell's Fire Pass.
The former Gordon Highlander described the aftermath of being torpedoed on his way to Japan: "You had to swim through oily water which was alight. That was the grimmest time I had, hearing men calling for their wives, men who couldn't swim and knowing what was happening".
BBC Scotland social affairs correspondent Reevel Alderson asked how he survived another camp near Nagasaki when an atomic bomb was dropped.
Mr Urquhart says it was: "Sheer bloody guts and thunder. I was determined to survive from the beginning even though I knew the chances were practically nil".