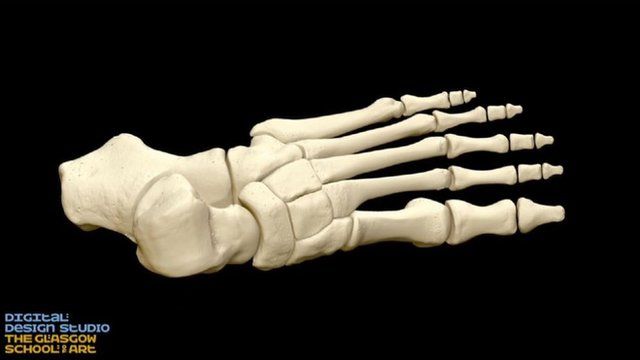 Video
New 3D skeleton 'to transform' medical training
Glasgow School of Art and the Royal College of Surgeons of Edinburgh have joined forces to help transform the way that medical students are trained.
The School of Art are designing a digital model of a human body which will allow students to practise surgical procedures as if they were dealing with a real patient.
Dr Paul Chapman, acting director of the digital design studio, Glasgow School of Art says work on the skeleton is complete and that the fully formed '3D Definitive Human' project will be available to train medical students within the next two years
The model, which will allow trainees to practise medical interventions outwith the operating theatre, is based on medical scans of donor cadavers at Glasgow University.
Images: Glasgow School of Art