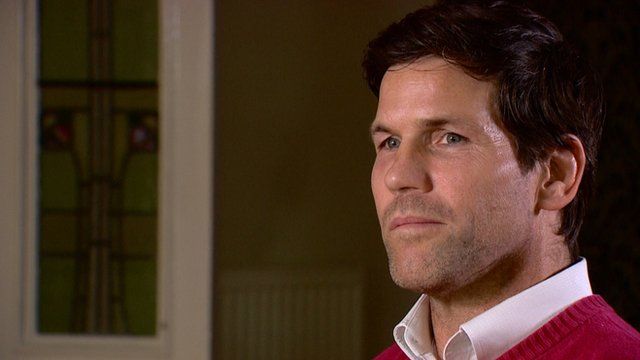 Video
Former rugby player describes the long-term impact of head injury
Former Scotland rugby player John Beattie has been investigating whether playing contact sports can lead to long-term brain damage.
In 2015, he made a documentary about the growing evidence which suggests that repeated head injury in such sports might lead to Chronic Traumatic Encephalopathy (CTE), a form of dementia.
Former players, among them John's rugby heroes, came forward to say that they could be among players affected.
One of the most poignant moments came when John Shaw was asked: "What do you think the future holds for you?".
After a few moments he replied: "That was one of my cut-out moments there". He says this is happens frequently and tries to answer the question again.
Go to next video: Did rugby damage these players' brains?