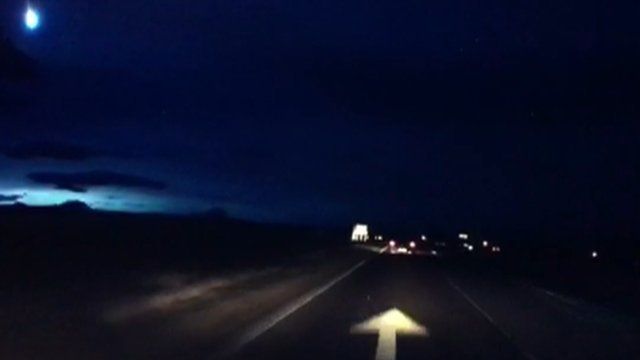 Video
Footage of possible meteor in Scotland
Footage has been recorded of what appears to be a meteor in the sky over Scotland.
Police received a large number of calls after a big, bright flash was seen.
People took to social media to report seeing a blue, white or green light, with some saying they also heard a rumbling sound.
Driving instructor Bill Addison, from Buckie in Moray, recorded what appeared to be a meteor shooting across the sky on his dashboard camera.
Mike Fleming captured similar footage on the road between Dunecht and Castle Fraser in Aberdeenshire.
The "flash" was also caught on a security camera at Woodend, Lumphanan, Aberdeenshire, which was sent in by Craig Lindsay.