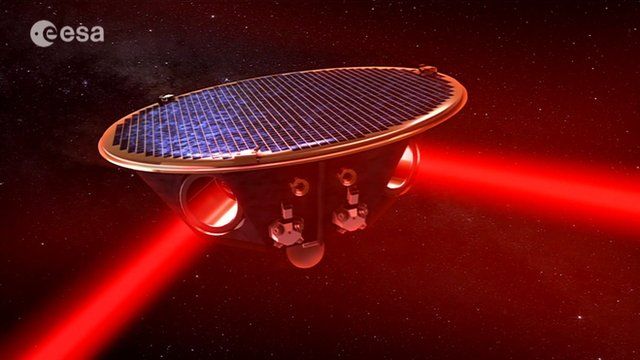 Video
Glasgow-built space technology 'a success'
The European Space Agency has said its Lisa Pathfinder mission is performing better than expected.
A key part of the space probe was created at Glasgow University.
The existence of gravitational waves, as proposed in Albert Einstein's Theory of General Relativity, was proved earlier this year.
Now the ultimate aim is to create an observatory in space to monitor these ripples in space and time.
BBC Scotland's science correspondent Kenneth Macdonald reports.
Footage: ESA
They're one of the great mysteries of the universe predicted by Albert Einstein and proved to exist in experiments earlier this year. Now a space probe, party created at Glasgow university, is involved in the search for gravitational waves. And according to the European Space Agency the mission is going better than expected.
Go to next video: Glasgow-built tech detects gravitational waves