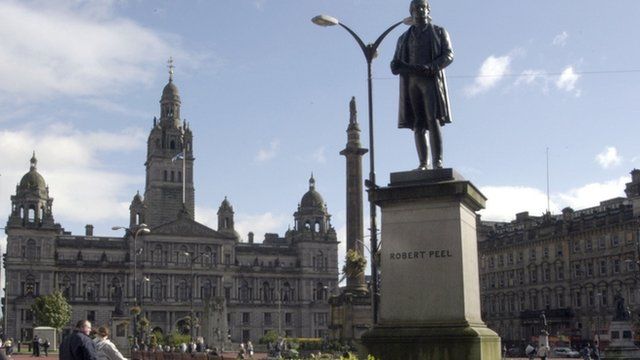 Video
Bid to modernise Glasgow's 'red square'
Radical proposals which could see one of Scotland's most famous public spaces torn down and rebuilt has attracted enormous response from some of the world's top designers.
Glasgow City Council wants to give George Square a facelift in time for the Commonwealth Games in two years time. The £15m redevelopment could see some of the square's famous statues moved to other locations.
City council leader Gordon Mathieson told BBC Scotland reporter Andrew Black: "The square is a bit tired, we can do better. There are very few people who like the red Tarmac and I have to say I am among those that believe it needs to go."